Dragonfly Ops
A downloadable game for Windows, macOS, and Linux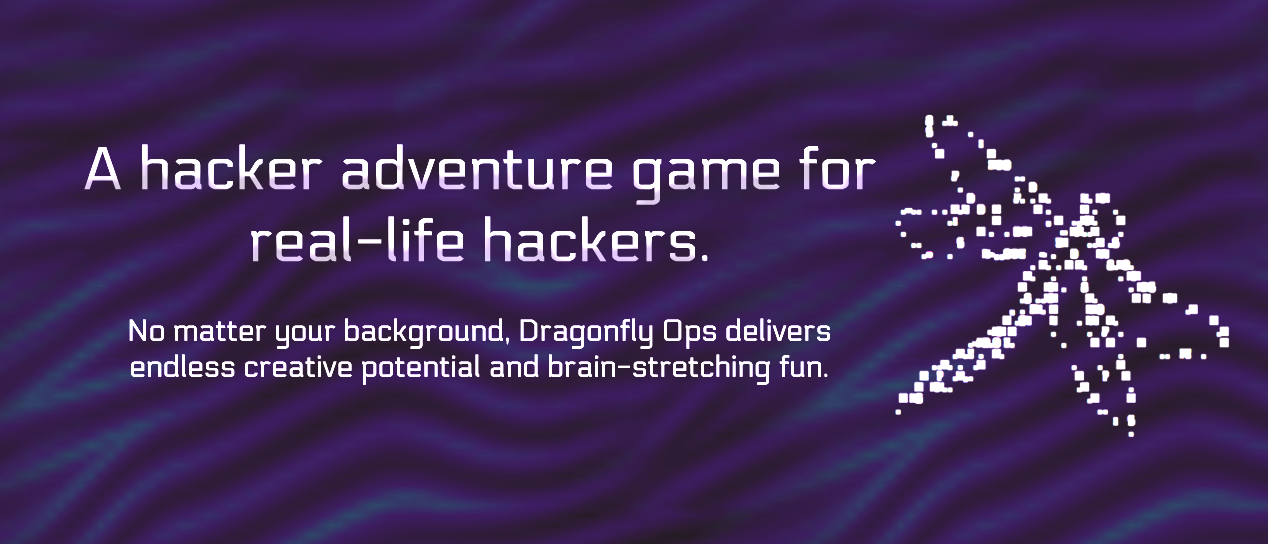 Mysteries, puzzles, data, and code! Remote control a drone to spy on enemy facilities. Work alone or collaboratively in a team.
**** PLEASE NOTE THIS GAME IS NOT AVAILABLE AT THE MOMENT. ****
What type of tech-head are you?
Hard Sci-Fi Fanatic?
Your imagination is the driving force behind this futuristic saga of geopolitical espionage. How will your story unfold?

Budding Data Scientist?
Take a break from the textbooks and dive into real-time, story-driven challenges that turn practice into play.
Bonafide Tech Whiz?
Are you a professional developer, engineer, or scientist, ready to get back to gaming? Have some fun with your expertise!
No matter your background, Dragonfly Ops delivers endless creative potential and brain-stretching fun.
Download
Click download now to get access to the following files:
DragonflyOps_Win_alpha0.3.zip
External
DragonflyOps_Mac_alpha0.3.dmg
62 MB
DragonflyOps_Linux_alpha0.3.zip
77 MB
Game soundtrack (zipped mp3 files)
External
DragonflyOps_standalone_alpha0.4.dmg
35 MB
Comments
Log in with itch.io to leave a comment.
Windows and MP3 archives aren't downloadable.
The Windows version seems to be crashing randomly due to a library compatibility issue :'( Working on a fix.
I know it has been about a year or so since you said this but is there any chance that the windows download is fixed? It looks incredibly interesting and I would hate to see it lost to time.
Thanks for checking in! I recently found a possible fix from a new way to build a dependent library and I'm actively trying to test it and get a build back up here. I'll have a few more bug fixes and improvements rolled into a new release too.